I've always been a major Janis Joplin fan. A good friend of mine in my late teens really got me into her, because she was a huge fan of classic rock in general. And then I started getting comments on my singing voice being kind of a weird mixture between Janis Joplin & Joni Mitchell, so I've had a bit of soft spot for those two ladies.
With the Aztec print being so huge this season, it brought along some of the 60's hippy fashions with it; like big furry hats and coats with big collars. The older I get, the more I turn into a hippy with my essential oils and organic products; so I've decided that from now on, my casual looks will be loosely based on Joplin's style. It comes so much more naturally to me now than when I was younger trying to force the inner-hippy out.
Have you guys noticed the hippy-era styles coming back? I mean, look at Free People and Anthropologie's look-books, and you'll agree with me!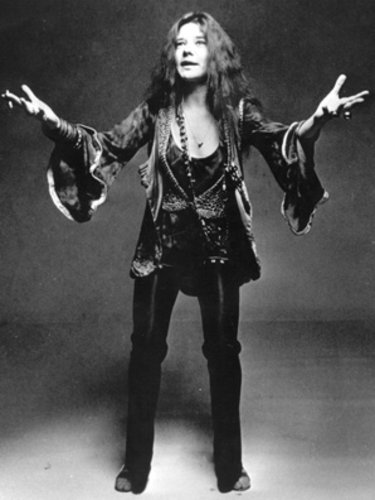 It makes me so sad that this beautiful woman isn't around and wasn't for that long. Her talent was oozing out of every orifice of her body, which makes it all the more worse. Musicians and artists, why are we such martyrs?