Work with me here people, work with me! It's been another short week with WAY too much going on. I'm ready for the weekend.
But I'm even more ready for Dennis to get back from his holiday in San Francisco, visiting some friends from undergrad. Man, I missed him. AND his photographing abilities. (Hence the absence of outfit posts.) I'm picking him up at the airport tonight.
I've also been super slacking in my DIY projects, but let's get to one thing at a time here.
Here's a random plethora of images/pieces that I love and/or want to purchase in the coming month.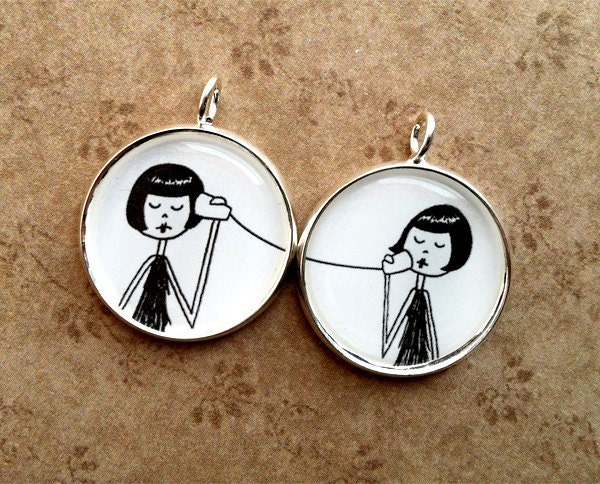 One of my absolute-favorite bloggers has a lovely Etsy shop named flapperdoodle. I would love to get this for my bff Al and I. It just kind of fits our incredible relationship with each other.
Repinned from Celebrations by Sarah VanCamp
I kind of live in flannel in the fall/winter seasons. It's a bit of an unhealthy obsession.
Repinned from crafts worth creating by Jess Sbani
I'm planning on doing this VERY soon. It's just so easy!!!! And kind of free!
Repinned from BLING by Nicole Wheeler
Whoever did this, is a genius. I don't have the talent, but I love it.
Repinned from Awe...... by Jessica Sanford
No words.
Pinned by my from google.
Originally pinned by keroiam onto A Way Through.
Is this not the sickest thing you've ever seen??!!
Repinned from Holidays by LuxeFinds.com
I want to make these. Super fun. Super cute.
That's all folks! You can find all these items on my Pinterest account.