I shared a little with you all about our Valentine's Day last week. Since I was super lame this last weekend and didn't bring my DSLR around Portsmouth much. Here's some instagram clips. (You can follow me: @emilyhavi)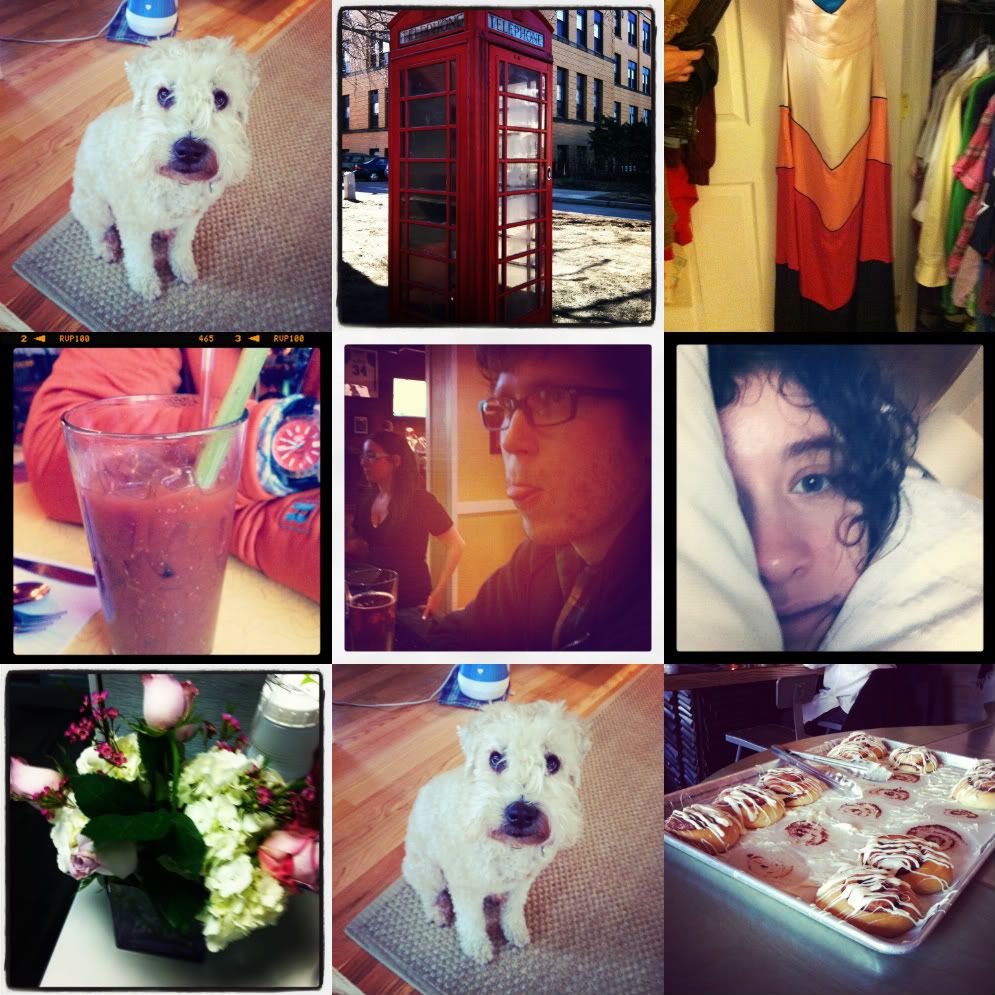 Top Row, Left & Bottom Row, Middle:I put Piper, my parents' dog, in there because she's just too darn cute not to, right?! Aw MAN, I love her.
Top Row, Middle: A random British telephone booth I had never seen before on the outskirts of Downtown Portsmouth. Tried to open it. Failed.
Top Row, Right: My new dress that Dennis gifted to me for V-Day. Couldn't wear it this past weekend, because NH was too freakin' cold.
Middle Row, Left: Amazing Bloody Mary at The Friendly Toast. I went all out and had a little bit of alcohol Friday night. It was interesting. Oh and there's a Friendly Toast in Kendall Square too! Check it out Bostonians.
Middle Row, Middle: Dennis-man on Saturday night at a spohts bah, kehd.
Middle Row, Right: Snuggly me on Sunday morning.
Bottom Row, Left: My beautiful flowers that arrived on V-Day from my wonderful boyfriend.
Bottom Row, Right: And um, hi cinnamon buns, how are you?! Had this on Sunday at Street.
Here's a couple shots I got on Sunday, I think. Walking around downtown with Dennis.
I thought this letterpress & stationary shop's display was beautiful and had to share it with you guys.
I want to thank my boyfriend for his patience with me. These days, I can often not be the easiest person to be around. God has thrown some major curve balls at me within the past months, and Dennis has been by my side and has been the most understanding man I know.
Thank you…