So, like every other blogger on Planet Earth, I'm a little addicted to Etsy, and every month I do an Etsy wish list.
Well, on my February Wish List, I found this awesome Etsy shop: Mystic Moon. She sells really great jewelry, including little itty bitty nose hoops and stud.
I've been on the hunt since I was 17 to find a hoop that fit my nose. They were always way too big and the sterling silver irritates my nose. (I learned that the hard way during my early nose-pierced years.)
So after I found this shop and all of the amazing pieces she makes, I found this little sucker: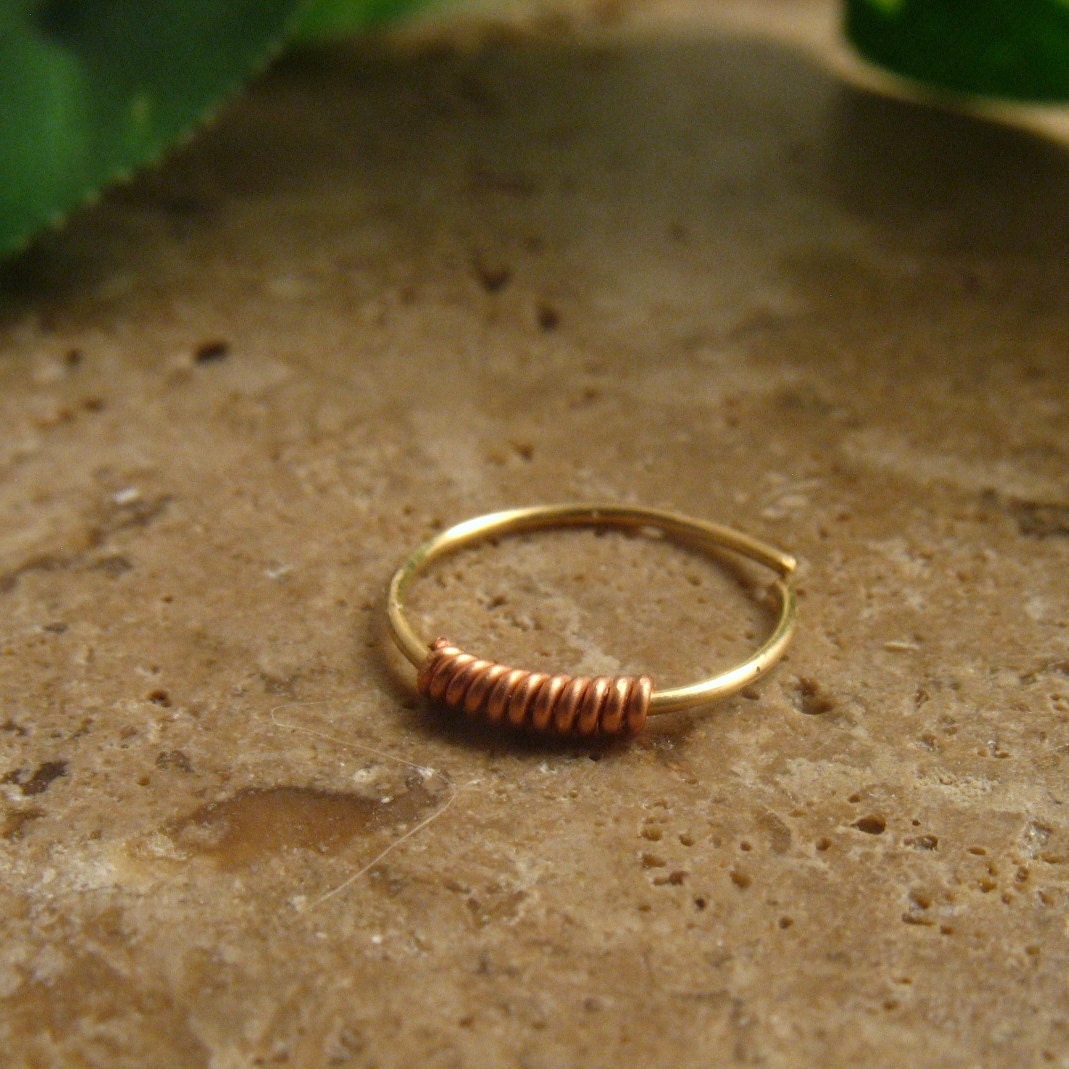 It is 14k gold filled with a copper wrap accent. I had a hunch that this would be perfect for me, and I had to do it, because it was only $12.00.
So, per usual, the shop owner sent it wonderfully packaged.
And I was wonderfully satisfied with my purchase.